How to Get a Job in Web Design
May 8, 2018
Web Design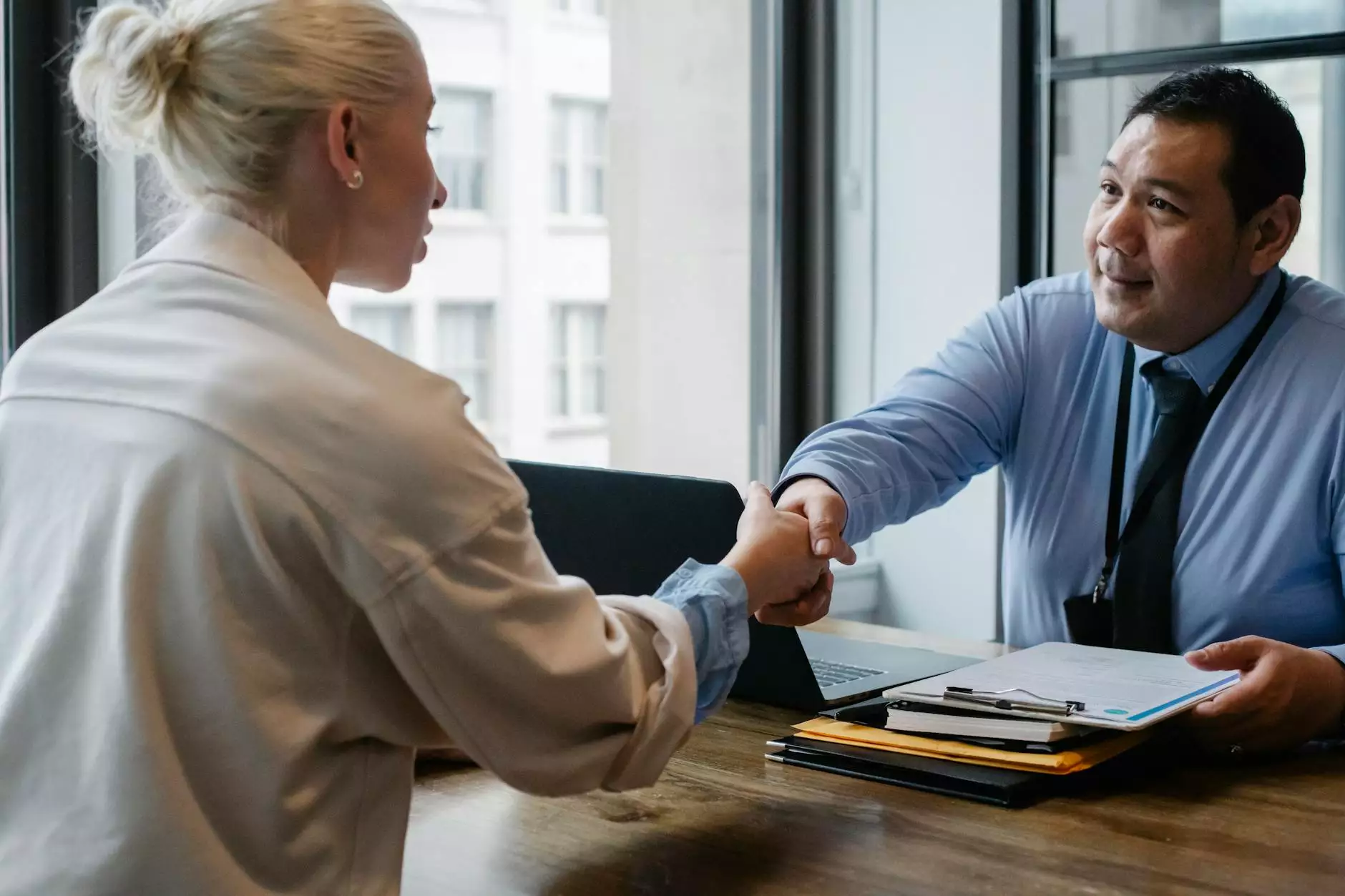 Introduction
Welcome to Tan SEO Agency's comprehensive guide on how to get a job in web design. Whether you are a beginner looking to start a career in the digital marketing industry or an experienced professional seeking new opportunities, our step-by-step guidance will help you enhance your skills, create an impressive portfolio, and stand out from the competition.
Why Choose a Career in Web Design?
In today's digital age, web design plays a crucial role in the success of businesses and organizations. The demand for skilled web designers is constantly growing, offering countless job opportunities and career growth prospects. By choosing a career in web design, you can unleash your creativity, work on exciting projects, and contribute to the online presence of companies worldwide.
Developing the Necessary Skills
Becoming a successful web designer requires a combination of technical skills, creativity, and continuous learning. Here are some key skills you need to develop:
1. HTML and CSS Mastery
HTML and CSS are the building blocks of web design. Mastering these languages is essential to create visually appealing and responsive websites. Familiarize yourself with HTML tags, CSS selectors, layouts, and best practices to ensure your designs are optimized for search engines and user experience.
2. Proficiency in Design Tools
Stay up-to-date with industry-standard design tools such as Adobe Photoshop, Illustrator, and Sketch. These software applications allow you to create stunning visual elements, logos, and user interfaces that captivate visitors and enhance overall website aesthetics.
3. Understanding of User Experience (UX) Design
Creating user-friendly websites is crucial for success in web design. Develop a solid understanding of UX design principles, including information architecture, wireframing, prototyping, and usability testing. Prioritize user needs and design intuitive interfaces that drive engagement and conversions.
Building an Impressive Portfolio
A strong web design portfolio is essential to showcase your skills and attract job opportunities. Here are some tips to build an impressive portfolio:
1. Personal Projects
Start by working on personal projects to gain practical experience and demonstrate your creativity. Build websites for friends, family, or local businesses to showcase a variety of design styles and techniques.
2. Collaborate on Real-World Projects
Collaborate with other professionals or contribute to open-source projects to gain exposure and expand your portfolio. This allows you to work on diverse projects and demonstrate your ability to work within a team.
3. Showcase Your Process
Include a detailed case study for each project in your portfolio. Explain your design process, problem-solving skills, and the impact your solutions had on the target audience.
Networking and Professional Development
Job Search Strategies
Interview Preparation
Conclusion
In conclusion, getting a job in web design requires a combination of technical skills, creativity, a strong portfolio, networking, and effective job search strategies. By following the steps outlined in this guide, you can enhance your career opportunities and stand out in the competitive web design industry. Tan SEO Agency is here to support and guide you throughout your journey towards a successful web design career. Start today and unlock endless possibilities!