Popular Device Screen Resolutions
Dec 26, 2021
Tech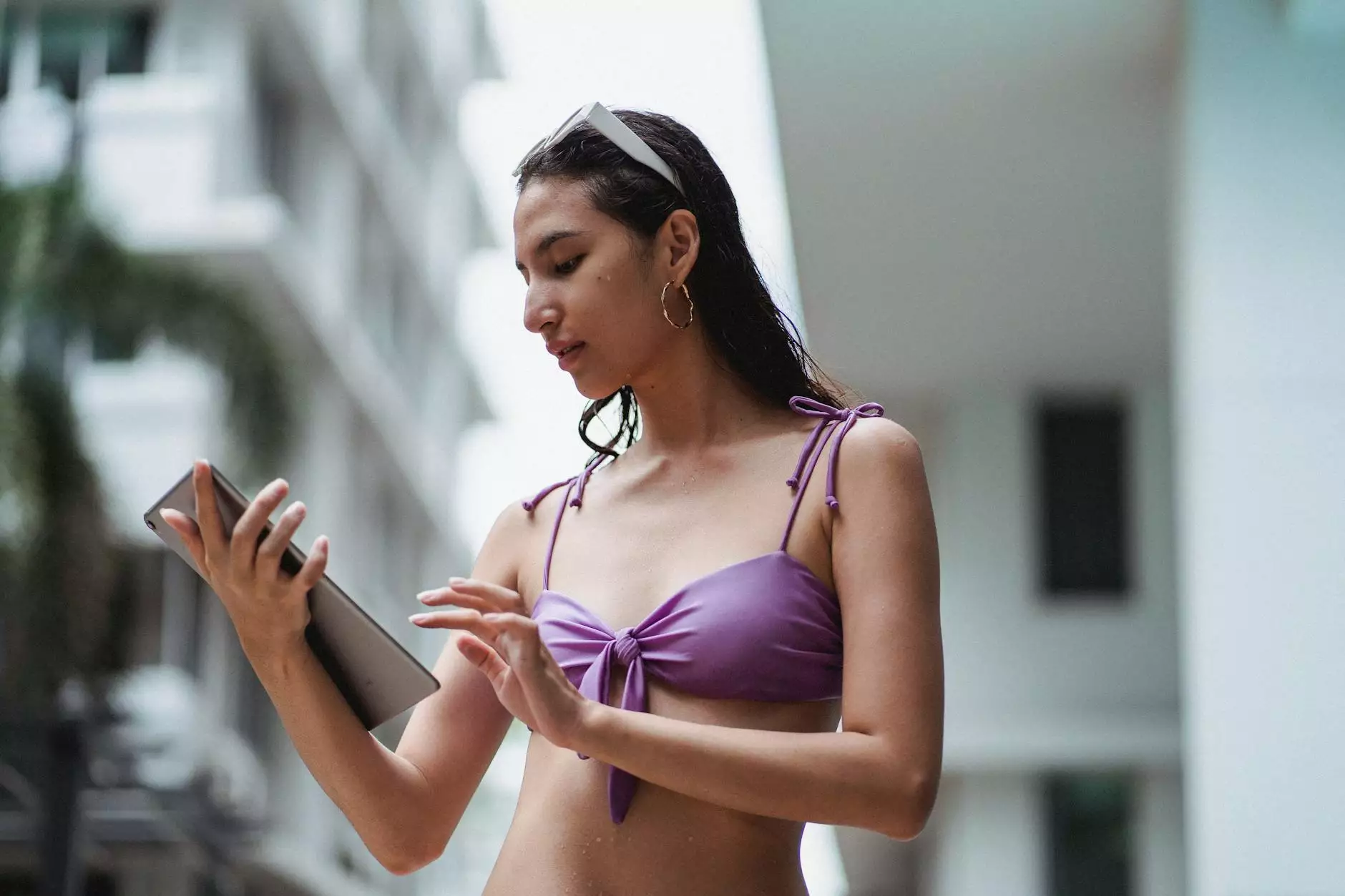 Welcome to Tan Seo Agency's comprehensive guide on popular device screen resolutions in the world of digital marketing. As a business and consumer services company specializing in digital marketing, we understand the importance of staying up-to-date with the latest trends in screen resolutions for optimal website design.
The Importance of Screen Resolutions
With the ever-evolving landscape of digital devices, it's crucial for businesses to ensure their websites are responsive and compatible with various screen resolutions. Screen resolution refers to the number of pixels displayed on a screen, affecting the clarity and appearance of content and design elements. By catering to different resolutions, businesses can enhance user experience, improve website accessibility, and boost search engine rankings.
Common Device Screen Resolutions
Let's explore some of the most common device screen resolutions used by consumers worldwide:
1. Full HD (1080p) - 1920x1080
Full HD, also known as 1080p, is a widely adopted resolution for desktops, laptops, and TVs. With a resolution of 1920x1080 pixels, websites optimized for Full HD screens deliver sharp and vibrant visuals.
2. HD (720p) - 1280x720
HD resolution, commonly found in laptops, tablets, and smartphones, has a pixel count of 1280x720. Designing websites with HD compatibility ensures smooth rendering on a variety of devices, providing a seamless user experience.
3. QHD (1440p) - 2560x1440
Quad High Definition (QHD) offers an even higher screen resolution at 2560x1440 pixels. This resolution is commonly found in high-end smartphones, tablets, and computer monitors. Optimizing your website for QHD displays can impress users with crystal-clear graphics and text.
4. 4K (Ultra HD) - 3840x2160
As technology advances, the popularity of 4K or Ultra HD resolution continues to grow. With a resolution of 3840x2160 pixels, 4K displays provide exceptional image quality and are becoming increasingly common in TVs, computer monitors, and premium smartphones.
5. Retina Display - Varies
Retina Display, a proprietary technology developed by Apple, is known for its high pixel density and exceptional image quality. Apple devices, such as iPhones and iPads, feature Retina Displays with varying resolutions, typically exceeding 300 pixels per inch (PPI). Providing a visually engaging experience on Retina Displays can set your website apart from competitors.
Optimizing for Different Screen Resolutions
To ensure your website performs well across various screen resolutions, follow these optimization strategies:
1. Responsive Web Design
Invest in responsive web design to create a fluid and adaptable website layout that adjusts seamlessly to different screen resolutions. This approach eliminates the need for separate mobile versions and enhances the user experience across all devices.
2. Flexible Media and Images
Optimize media elements, such as images and videos, to be flexible and adapt to different screen sizes. Use CSS media queries to deliver the appropriate image size to each device, reducing loading times and improving page performance.
3. Scalable Vector Graphics (SVG)
Implement scalable vector graphics (SVG) whenever possible, as they retain their quality regardless of screen resolution. SVGs are ideal for logos, icons, and illustrations, ensuring your visual elements appear sharp on any device.
4. Performance Optimization
Efficiently optimize your website's performance by minimizing file sizes, leveraging caching techniques, and prioritizing content above the fold. A fast and responsive website contributes to a positive user experience, regardless of the screen resolution.
5. User Testing on Multiple Devices
Regularly test your website on different devices and resolutions to identify any compatibility issues or design inconsistencies. User testing allows you to fine-tune your website to deliver a seamless experience across the diverse landscape of digital devices.
Stay Ahead with Tan Seo Agency
As a leading digital marketing agency specializing in business and consumer services, Tan Seo Agency understands the vital role screen resolutions play in optimizing websites for better performance and higher rankings. Our team of SEO experts and high-end copywriters can help your business stay ahead of the competition by delivering quality content that resonates with your audience while adhering to the latest trends and best practices in screen resolution optimization.
Contact Tan Seo Agency today to learn more about our digital marketing services and how we can elevate your online presence!