25 Quotes from Pro Athletes to Help Your Business
Oct 28, 2020
Business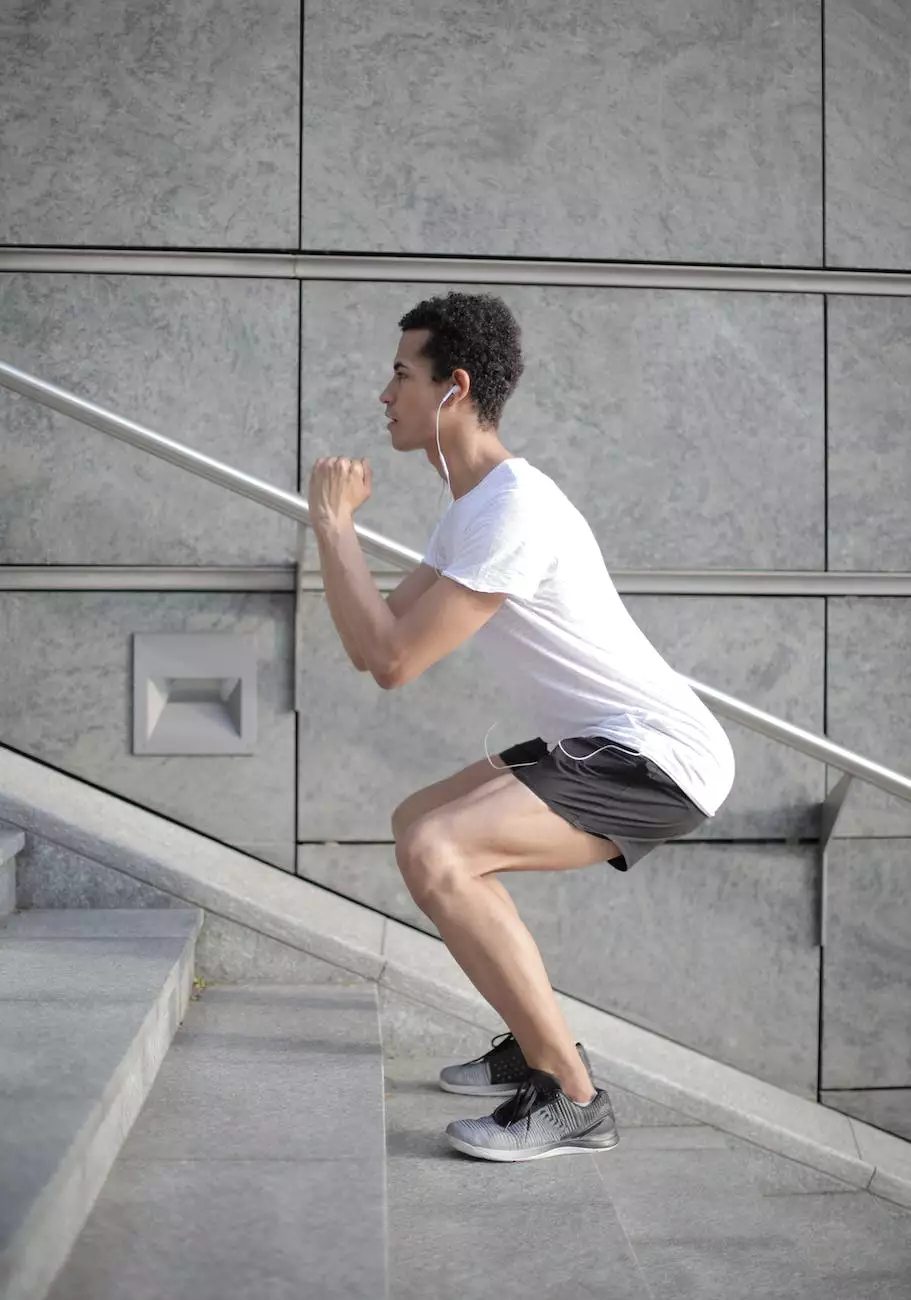 Welcome to Tan SEO Agency's blog post on 25 Quotes from Pro Athletes to Help Your Business. In this article, we compile a list of inspiring quotes from professional athletes that can provide valuable insights and motivation to elevate your business to new heights.
1. "Success is no accident. It is hard work, perseverance, learning, studying, sacrifice, and most of all, love of what you are doing." - Pelé
This quote from the legendary footballer Pelé emphasizes the importance of hard work, dedication, and passion in achieving success. Apply this mindset to your business, and you'll be on the path to greatness.
2. "I've missed more than 9000 shots in my career. I've lost almost 300 games. 26 times, I've been trusted to take the game-winning shot and missed. I've failed over and over and over again in my life. And that is why I succeed." - Michael Jordan
Michael Jordan, widely regarded as one of the greatest basketball players of all time, reminds us that failure is a natural part of the journey towards success. Learn from your failures, persevere, and keep pushing forward.
3. "You have to believe in yourself when no one else does. That's what makes you a winner." - Venus Williams
Venus Williams, a trailblazer in women's tennis, emphasizes the importance of self-belief. Trust in your abilities, even when faced with doubts from others, and use it as fuel to prove them wrong and achieve your goals.
4. "Champions keep playing until they get it right." - Billie Jean King
This quote by tennis legend Billie Jean King resonates with the idea of persistence and continuous improvement. Don't be discouraged by setbacks; instead, keep playing, keep learning, and keep striving for excellence.
5. "You are never really playing an opponent. You are playing yourself, your own highest standards, and when you reach your limits, that is real joy." - Arthur Ashe
Arthur Ashe, a tennis icon and social activist, emphasizes the importance of self-improvement and personal growth. Set high standards for yourself and find joy in pushing beyond your limits.
6. "The only way to prove that you're a good sport is to lose." - Ernie Banks
Ernie Banks, a baseball legend, reminds us that being a good sport is not just about winning but also about gracefully accepting defeat. Losing can teach us valuable lessons and drive us towards improvement and success.
7. "Talent wins games, but teamwork and intelligence win championships." - Michael Jordan
Michael Jordan's quote speaks to the significance of collaboration and smart decision-making in achieving long-term success. Foster a strong team dynamic and make strategic choices to propel your business forward.
8. "You can't put a limit on anything. The more you dream, the farther you get." - Michael Phelps
Michael Phelps, the most decorated Olympian of all time, encourages us to dream big and aim for the extraordinary. By envisioning ambitious goals, you expand your possibilities and set yourself up for remarkable achievements.
9. "The difference between the impossible and the possible lies in a person's determination." - Tommy Lasorda
Tommy Lasorda, a renowned baseball manager, highlights the power of determination in turning the impossible into tangible reality. Stay determined, focused, and committed to surpassing your business goals.
10. "Success is not the key to happiness. Happiness is the key to success. If you love what you are doing, you will be successful." - Albert Schweitzer
Albert Schweitzer, a Nobel Prize-winning philosopher, reminds us that true success stems from finding joy and fulfillment in our work. Cultivate a passion for your business, and success will naturally follow.
These are just a few examples of the wisdom that can be gleaned from the world of professional sports. By incorporating these quotes into your mindset, you can develop the resilience, determination, and drive necessary to propel your business forward.
Takeaways for Your Business
Here are some key takeaways from these quotes that can be applied to your business:
Embrace hard work and perseverance.
Don't fear failure; instead, learn from it.
Believe in yourself, even when others doubt you.
Stay persistent and keep pushing forward.
Set high standards and strive for personal growth.
Display good sportsmanship, even in defeat.
Foster teamwork and make intelligent decisions.
Dream big and refuse to limit yourself.
Stay determined and overcome challenges.
Find happiness and passion in your work.
By implementing these principles within your business, you can create a strong foundation for success. Remember, it's not just about the destination but also the journey.
About Tan SEO Agency
Tan SEO Agency is a leading digital marketing company specializing in Business and Consumer Services. Our expertise in SEO (Search Engine Optimization), content marketing, and online advertising can help your business gain visibility, attract more customers, and drive revenue growth.
With a dedicated team of professionals, we strive to deliver tailored digital marketing solutions that align with your business goals and objectives. Whether you need assistance with improving your website's search rankings, developing compelling content, or launching targeted ad campaigns, Tan SEO Agency has the expertise to support your success.
Contact us today to learn more about how our digital marketing services can propel your business to new heights. Let us be your trusted partner in optimizing your online presence and maximizing your market potential.